31
/
May
2015
Some of you may remember a while back when I had my 15 seconds of fame in Vintage Life Magazine.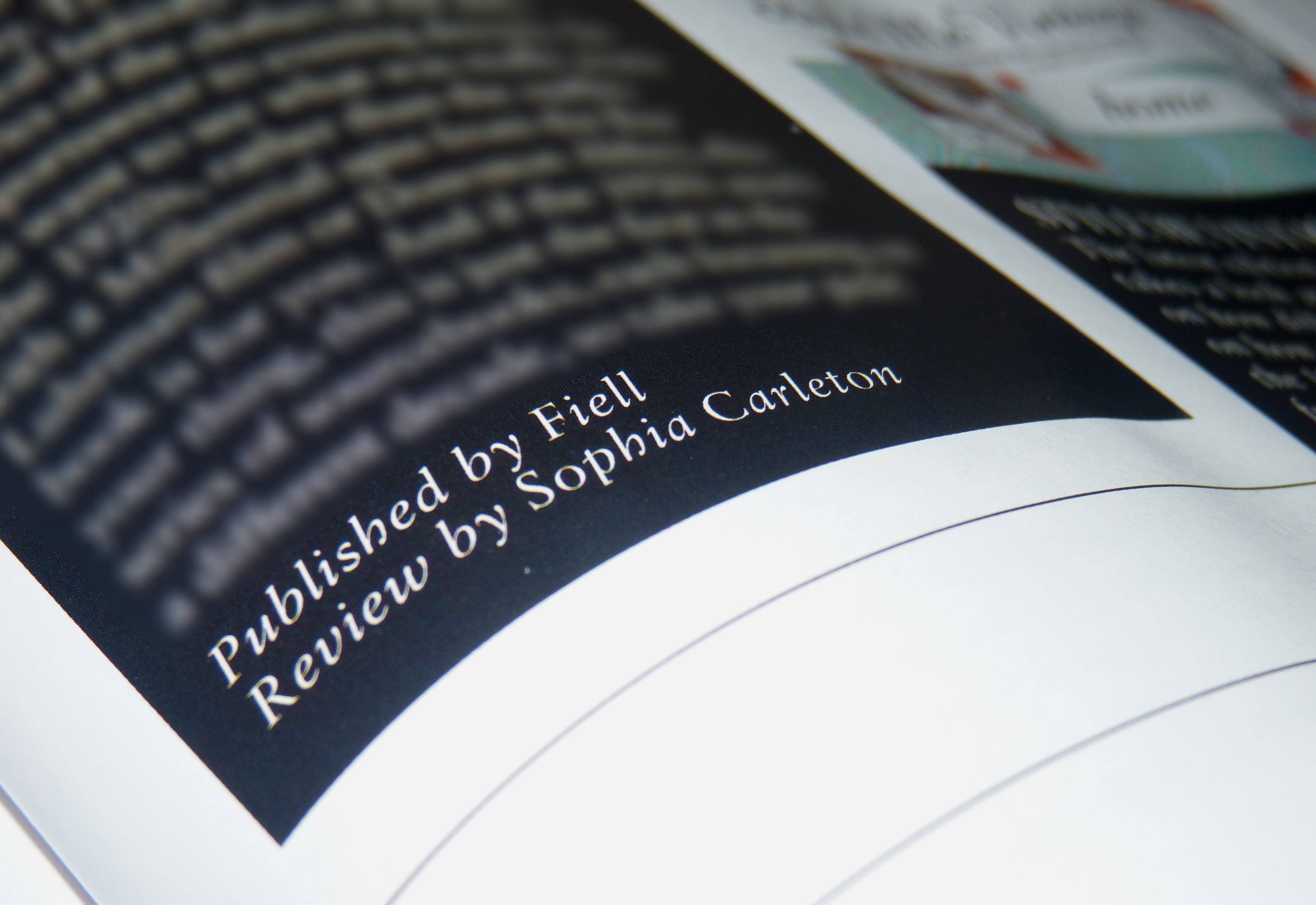 Well hold on because things are about to get meta; prepare for a review of the magazine that published one of my reviews.
18 months or so ago, I was out care-package shopping for my pregnant best friend, who'd just been put on bed-rest. After buying the usual calorific treats and bath products I popped into WH Smith to get her some reading material. Peeking out from between the usual dull celebrity magazines I saw a stylish cover and the word 'Vintage' leaping out at me. "Vintage Life Magazine? Helena would love that!" I thought to myself, despite Helena only really professing a passing interest in vintage style, "and I can have a look at it first - look how that worked out!" Pleased with my logic, I bought it, devoured it, and then passed it on to her, only a little bit crumpled.
So from that completely selfless act, my love of Vintage Life was born. The magazine is still fairly new and I gather from the same surnames cropping up in the credits, a family-run affair, but it is still amazingly polished. Vintage is huge right now, there's so much out there for lovers of all things retro so it's nice to have a go-to place that covers it all. And while it devotes itself entirely to vintage lifestyles, but is still so diverse in the topics it covers. If you're in to fashion, music, books (hello!), health, travel, it's all here, but with a vintage twist. There's not a huge amount in it for the guys, (there were a few editions of 'His Vintage Life' published back in the day, not sure what happened to those!), but for for all you circle skirt-wearing, eyeliner-flicking, victory-rolling ladies out there it's heaven!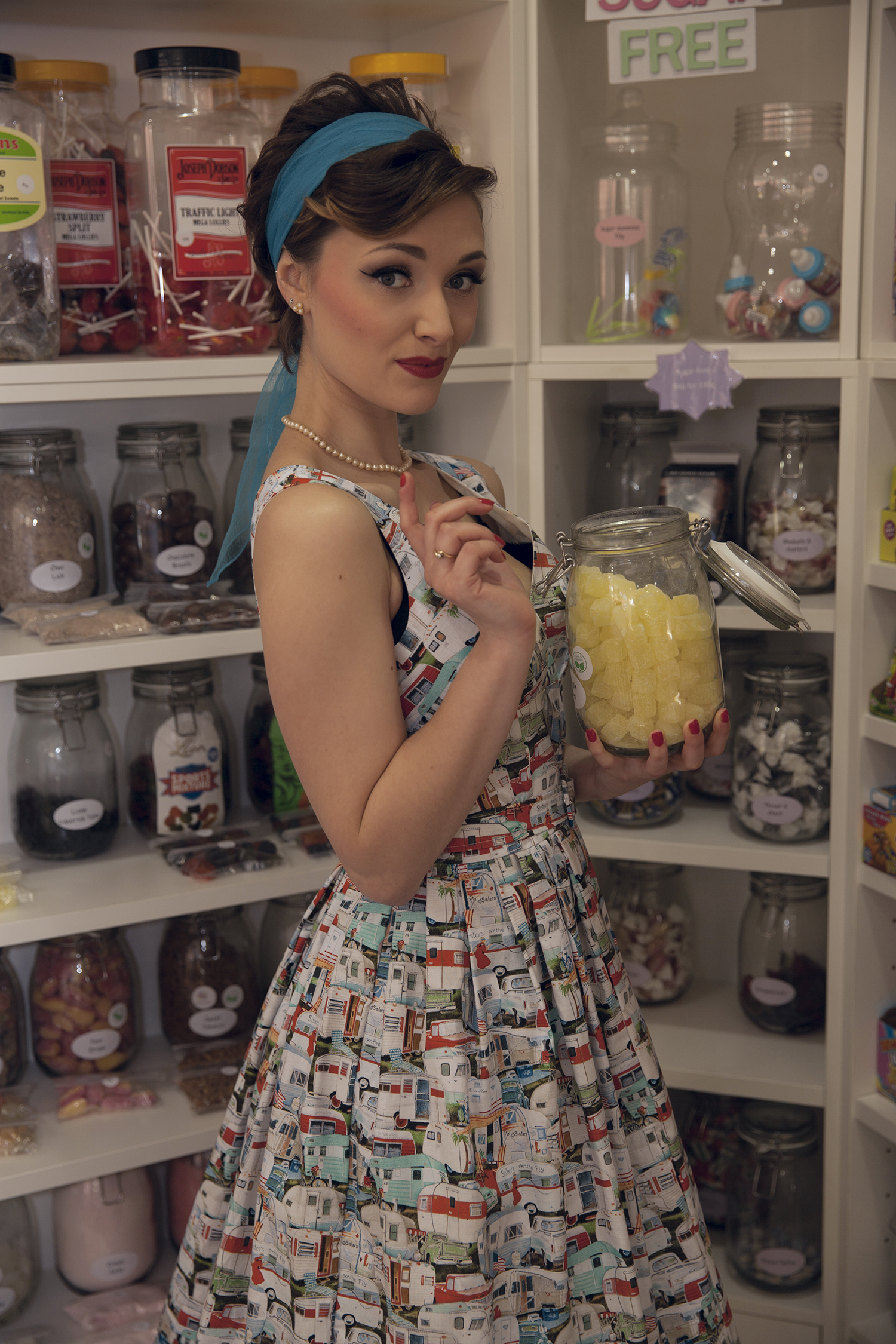 http://www.vintagelifemagazine.com/girl-about-town
While the articles you get are different to a standard women's magazine, so too are the models in each of the photo-shoots. The vintage world is blessed with some truly unique looking models, none of whom you would usually see in mainstream media. Beautiful models such as Diablo Rose and Coco Fierce are regularly featured modelling gorgeous vintage designs in their vivid haired, tattooed, (forgive me because I hate this next word) plus sized glory. I love seeing different looking women in the media, not least because I'm red haired, tattooed and not exactly 'negative-sized' myself, and I love how little photo-shopping seems to be involved in each shoot as well. Yay for realistic beauty!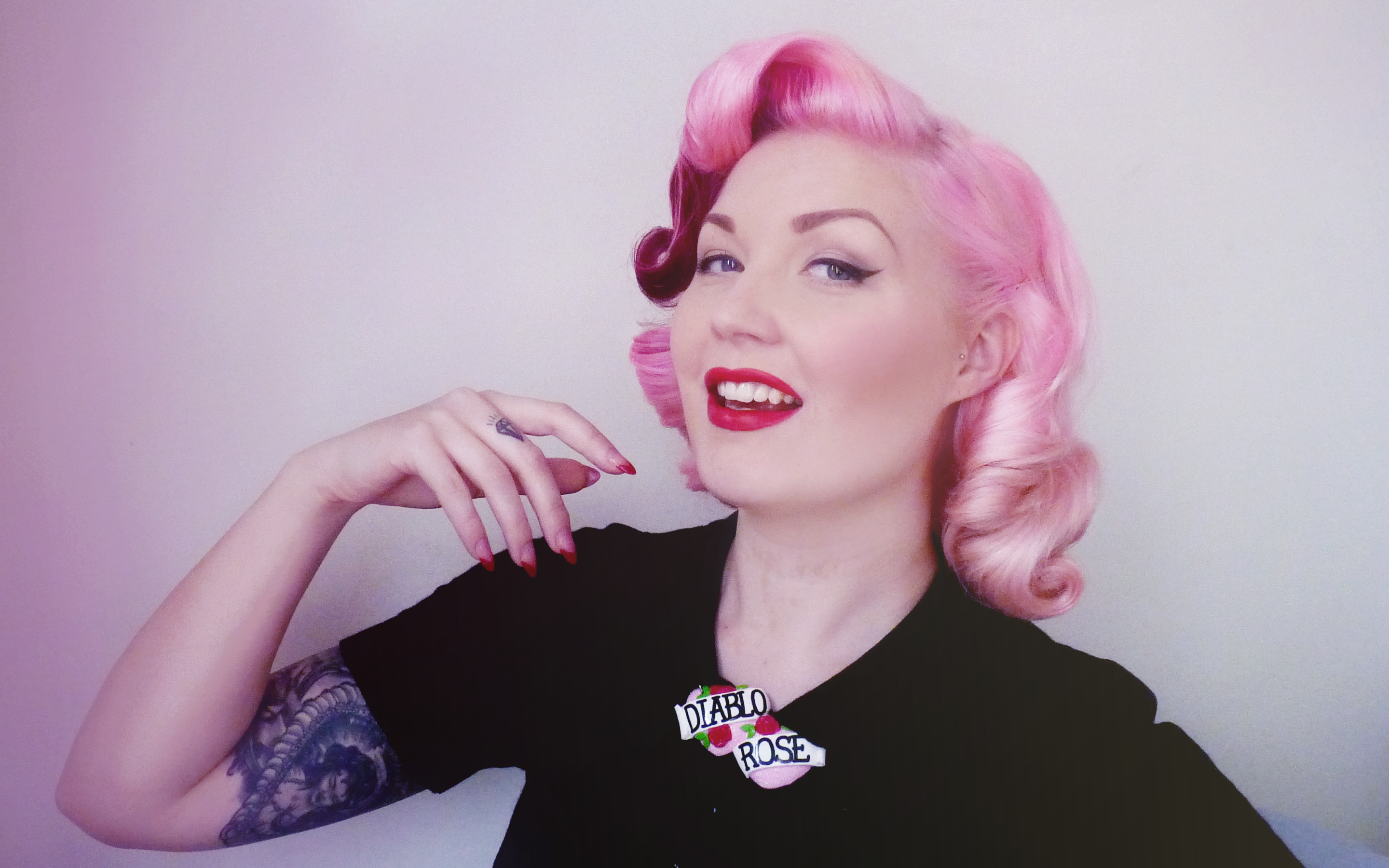 http://www.vintagelifemagazine.com/perfect-50s-eyes
You only have to take a look at Vintage Life's hugely populated social media channels to see the other fans, and how much they seem to be valued. As an only recently started publication Vintage Life seems only too happy to feature other new talent, such as fresh new vintage style musicians, tiny vintage boutiques, and even starting freelance writers like myself! There's such a community feel to their fan base from pages dedicated to pictures of their readers, to requests for contributions for future articles. It is a magazine made for the fans, by the fans!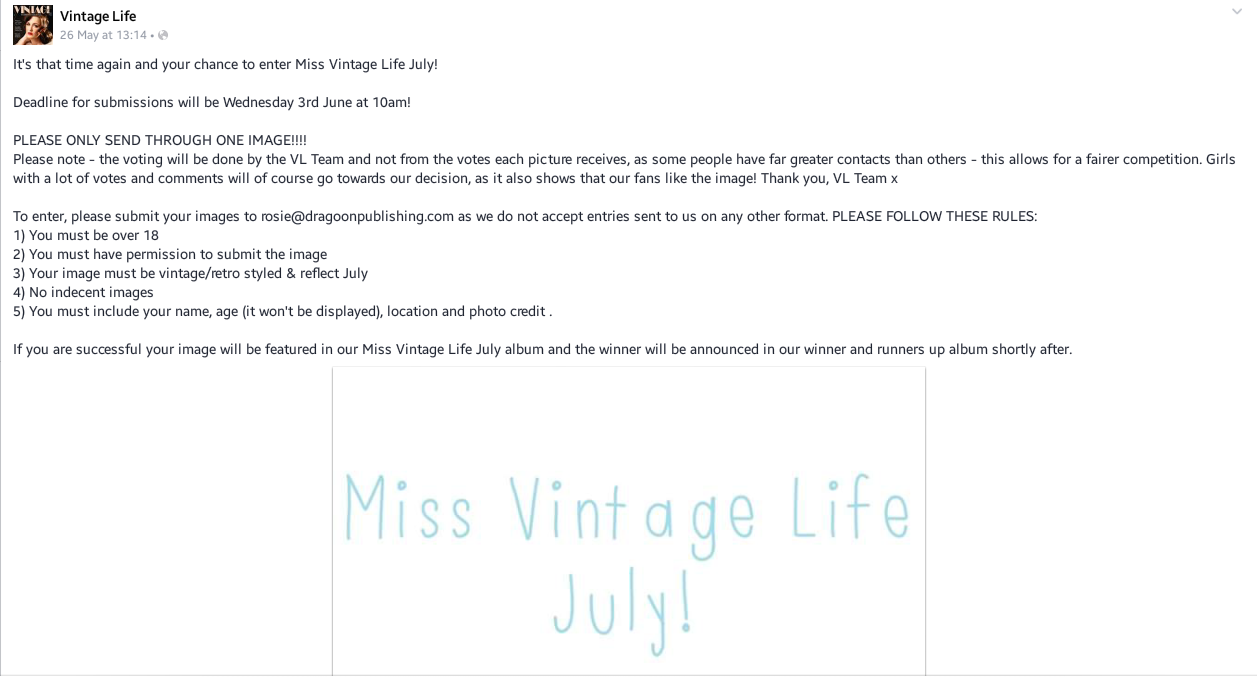 www.facebook.com/vintagelifemag
The magazine recently underwent a bit of a makeover, with more content per issue, better quality materials and a more stylish front cover. The result of which being a magazine will happily sit on your coffee table alongside any of the best glossies out there. I hope the word about this little niche magazine continues to spread, I'm certainly doing my small part!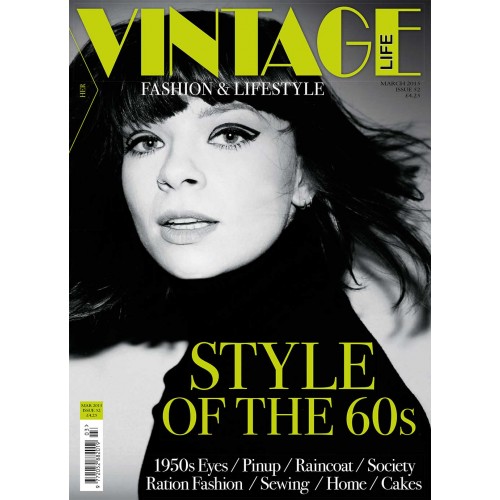 Vintage life cover Edition 52