1
/
Feb
2015
Matilda by Roald Dahl
If you haven't read this children's classic by now you deserve to have it spoiled!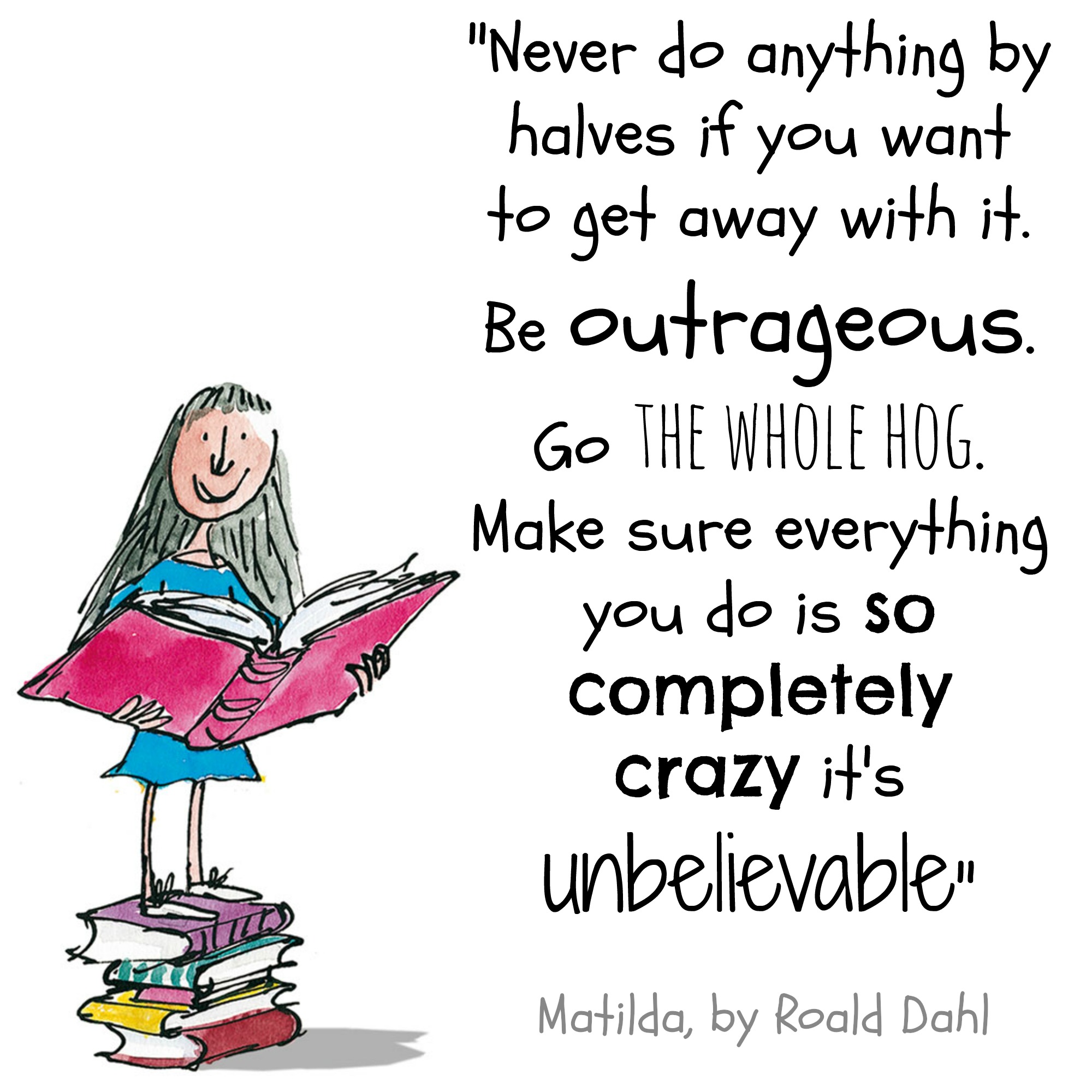 There once was a small girl, with dark hair, big eyes and a huge love of books. She used to love going to the library and would sit and read for hours at a time in her bedroom. This of course is one of Dahl's most famous characters, Matilda Wormwood, but it could also so easily be describing myself as a child.
That's why I go back to this book again and again. As much as I love the wonder of the Chocolate Factory, or giggle away to the pranks Mr and Mrs Twit play on each other, or watch the recent BBC adaptation that reminds me of the under-rated gem that is Esio Trot, Matilda has always unwaveringly been my favourite Roald Dahl story. The battered copy on my shelf at home is a testimony to how many times I've read it.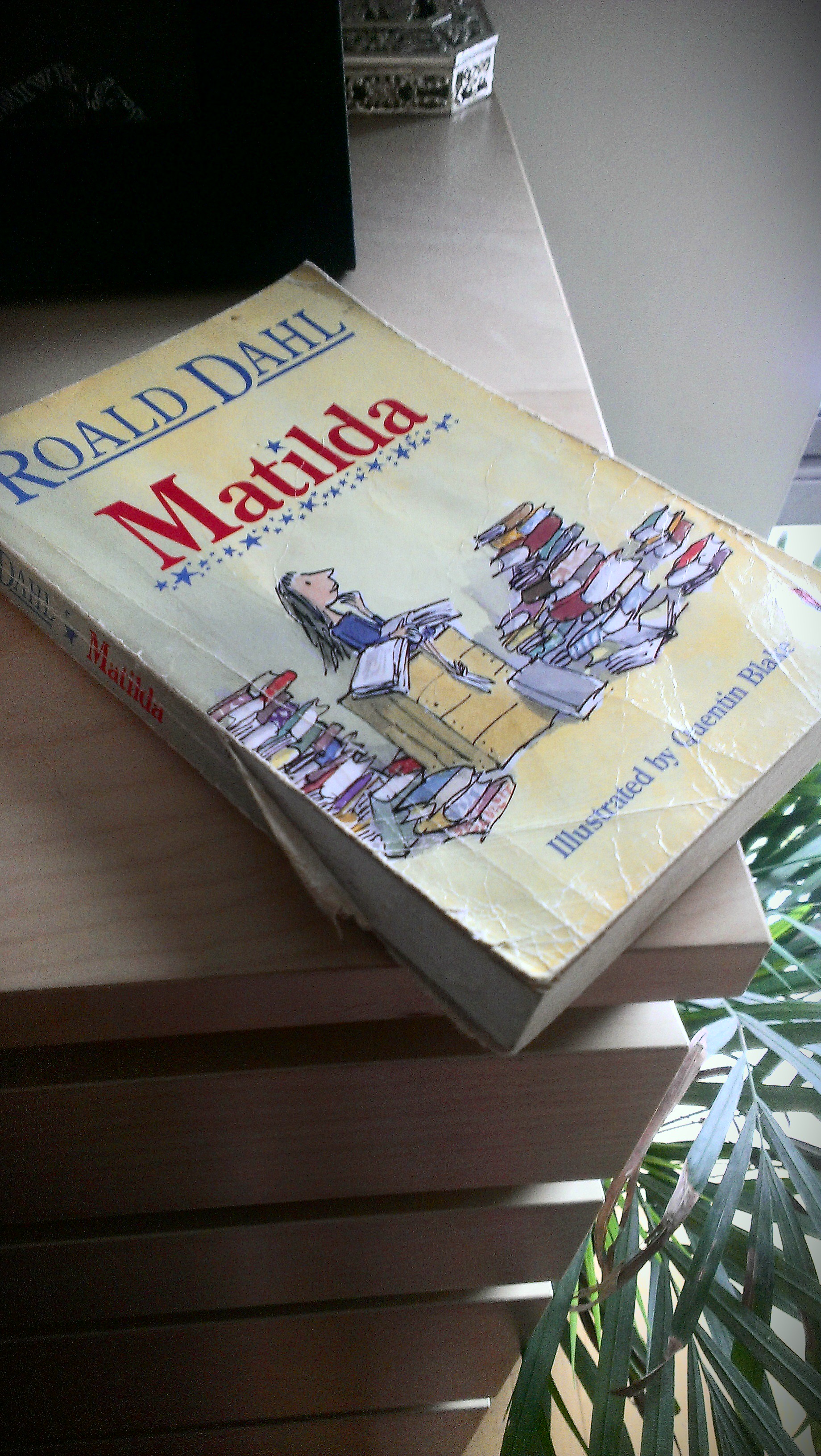 I was very quiet as a child, and would prefer reading to visiting friends, playing outside, or just about anything every other child my age seemed to be doing. It made me feel like I was in the minority: Different, which is the worst thing ever when you're younger. But thanks to Matilda, and in a small part, Belle in Beauty and the Beast, it felt like even though they weren't in my class at school (my social circle at the time), there were people out there just like me, and I became proud to be a bookworm!
Matilda was far braver than I would have dared to be at her age. I hated pranks and would have never have dreamed of gluing a hat to my dad's head*. Matilda also wasn't afraid to stand up for what she believed in. After learning all about poor Miss Honey's plight, Matilda immediately plans to help her, and managed to scare the bejesus out of Ms Trunchbull to boot. I was far too timid to even look at a teacher funny as a child, especially if I came across one as huge and intimidating as The Trunchbull! But despite this, I was still able to relate to her. Matilda made me feel like it was OK to be a bit different, and she even gave me something to aspire to be - although I am still working on the bravery part!
I think that's why, out of all of Dahl's books, this one has stuck with me the most. We all take something slightly different from the things we read, and each of us see stories through our own eyes. That's why I'd argue we tend to like stories that ring true with our own experiences, especially as children. So while this book is my favourite, my husband prefers Danny Champion of the World, as Danny's adventures with his father reminds him of the relationship between himself and his dad. I imagine if I were born 10 years later, it would be Hermione in the Harry Potter stories who would be my literary soul-mate. While I was too shy to really display my know-it-all-ness as she does, I would have loved her intelligence and her courage, and would relate to her especially in the first few books, as she strives to prove herself through studying and exams (and defeating dark wizards).
What do you think? Do you have a character you related to as a child, or even as an adult? What's your favourite Roald Dahl story, and what do you think it says about you? Let me know in the comments!
* Not that I'd have wanted to, luckily my parents are far better than Matilda's!