31
/
Mar
2016
Once again, I've been sporadic in writing, but the good news is that I'm back into my reading groove, helped by the fact I've recently opened up the many moving boxes labelled 'books'. One book I was excited to finally have the time to read was Gangster's Grip, which as you may remember is number two in the Riverhill Trilogy by the fabulous Heather Burnside.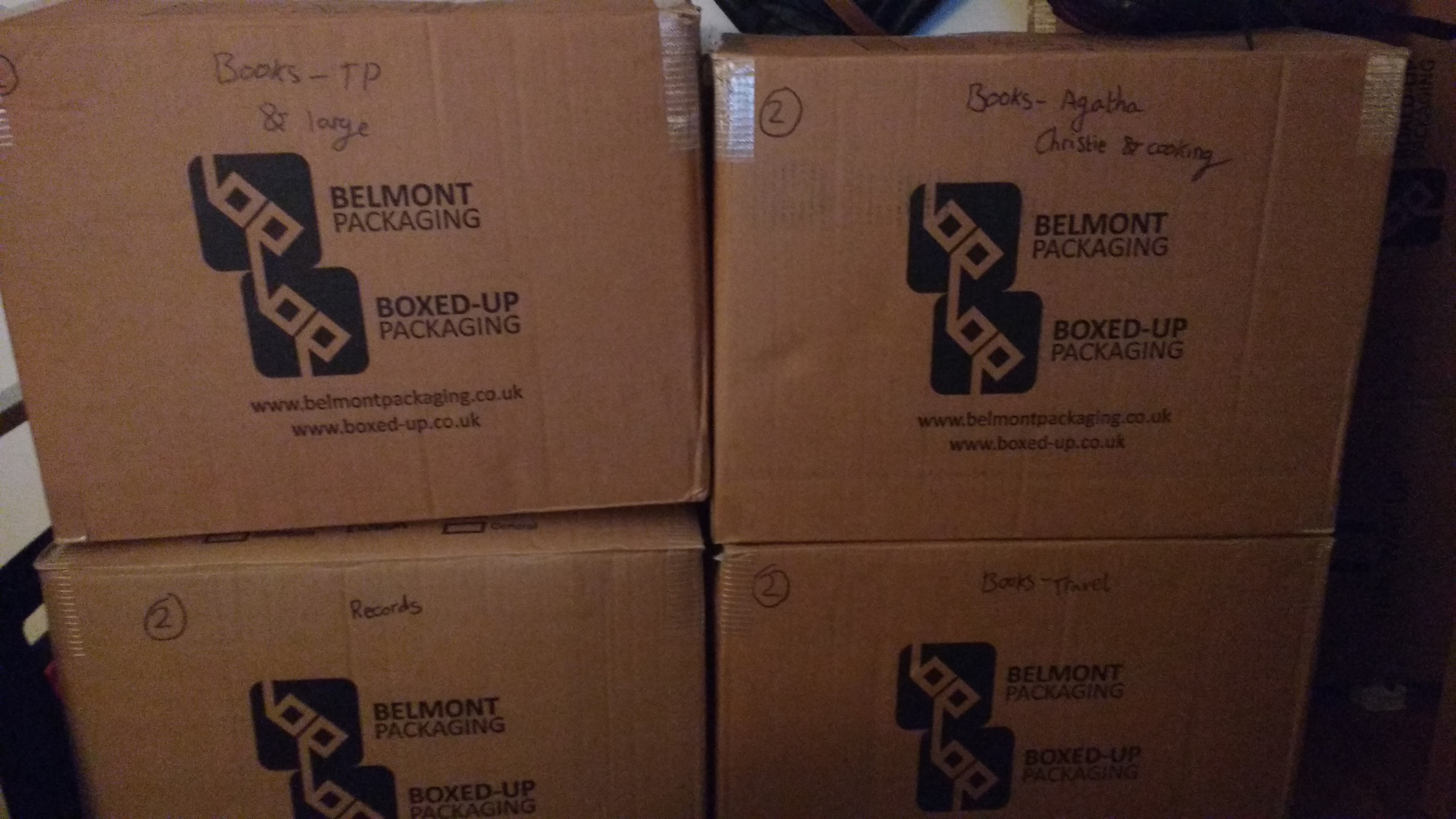 Some of my many boxes marked 'books'
I've read pretty much everything Burnside has written; her short stories collection Crime, Conflict and Consequences, and the first book in the trilogy Slur, and it's safe to say I'm a fan. I love well-rounded characters and clever interactions in books, which is why I'm such a fan of Agatha Christie. Burnside is also good at this, and is so skilled in creating relatable characters and believable dialogue. Another thing to love is that her books are so readable, it's easy to get lost in them. When I first read Slur, I was so absorbed that I more than once almost missed my tube stop. Good news, Gangster's Grip is no exception; the tense and heavy plot doesn't stop you wanting to plough on to the shocking yet inevitable ending.
Set in 1996, a time when Manchester was dealing with a serious drug and gang problem, Gangster's Grip is the story of a normal family, who through a mixture of love and intimidation, become too mixed up in that world. The feeling of desperation and constant threat runs through the whole book, and is almost enough to make you want to stop reading, if you weren't so invested in the characters. Being a big fan of realism I also appreciate the way the book doesnt pull any punches; the ending leaves you reeling.
Although this is number two in the series, I do believe Gangster's Grip would easily work as a separate story. So if you haven't read Slur, (although I do recommend it), you will not be missing out by diving straight into this one. As much as I liked Slur, you can tell that Gangster's Grip is Burnside's second novel as it feels a little more polished and well-paced. You may miss the characters being introduced, but the stories are not intertwined and you'd miss very little by reading this as a stand-alone book.
The third part of the Riverhill Trilogy is rumoured to be out in June this year, so do yourself a favour and catch up with this series before then. If you like realistic gritty home-grown drama, this is for you.