15
/
Mar
2015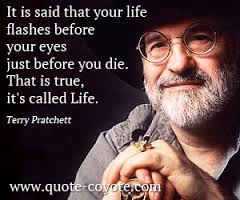 Regular readers (all two of you - hello!) will know that I've made no secret of my dislike of the Discworld novels by Terry Pratchett. God knows I've tried (with the help of my super-fan husband Pete) to get into them, but I admitted defeat last year with my fifth novel of his. Sorry Discworld fans, you can't say I didn't try!
However, this really is irrelevant when it comes to this week's post. This week we got the sad but not unexpected news that Terry Pratchett had passed away, in the best possible way I can imagine: at home with his family around him and his cat on his bed. I actually called up Pete at work to break the news to him; I knew this would affect him, and lots of people around the world, almost personally.
That evening, Pete and I went to the pub, raised a glass to Terry Pratchett, and talked about the time we met him. Pete and I went along to a book signing of his at Forbidden Planet a few years ago. We queued for about four hours around the block; it definitely wasn't warm, and I'm pretty sure it rained at one point. But if we felt hard done-by it was nothing compared to how poor Pratchett must have felt, signing book after book, long past the advertised time. We were nowhere near the beginning of the line, nor the end, but you'd never know it when we finally met him. He was as cheerful as could be, talked to us briefly and signed two of Pete's books - doing a quick sketch and even a 'quote' from Pete's favourite character the Librarian. We were two of what must have been hundreds of people he met that day, yet he made us feel so welcome and special.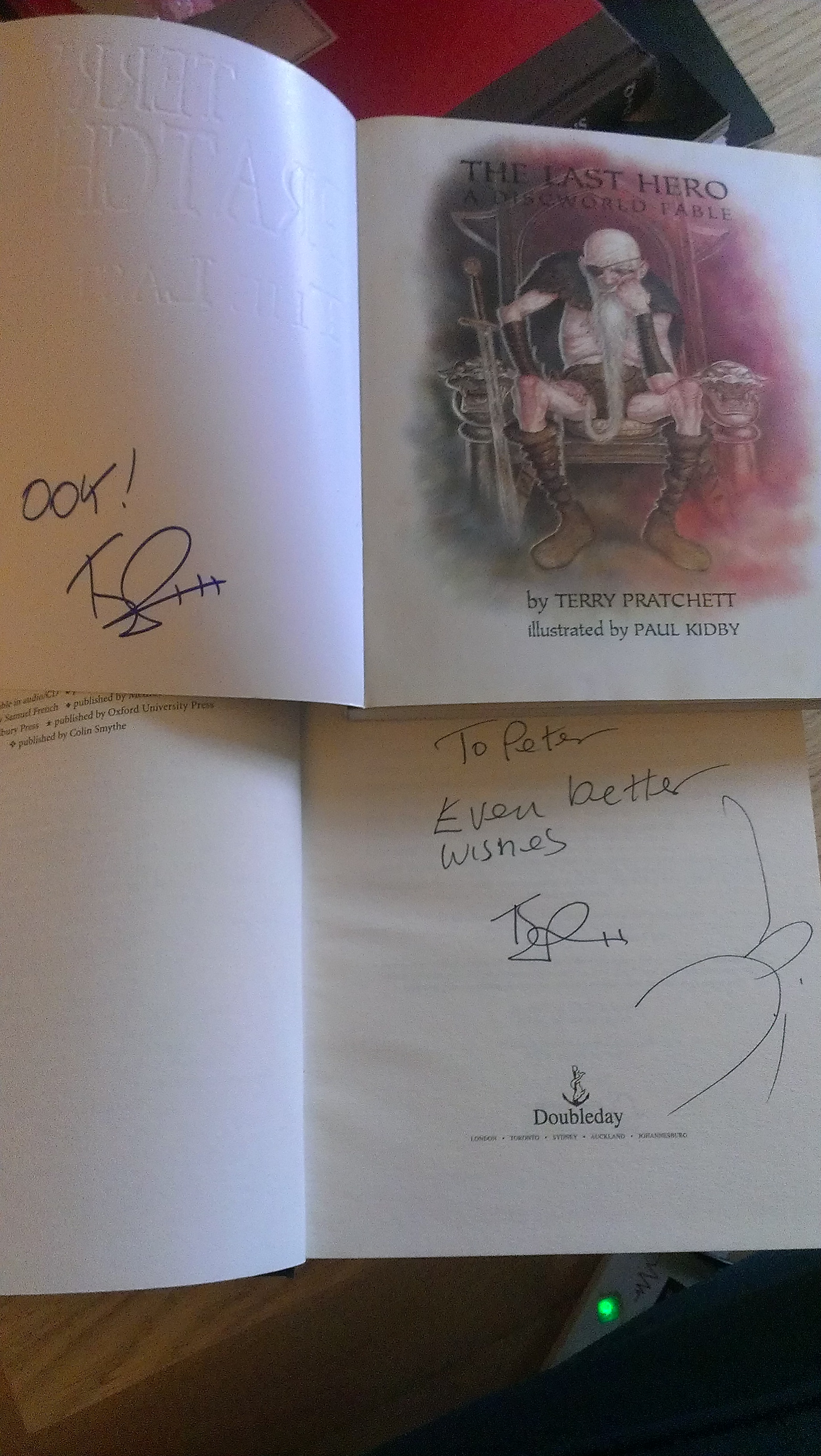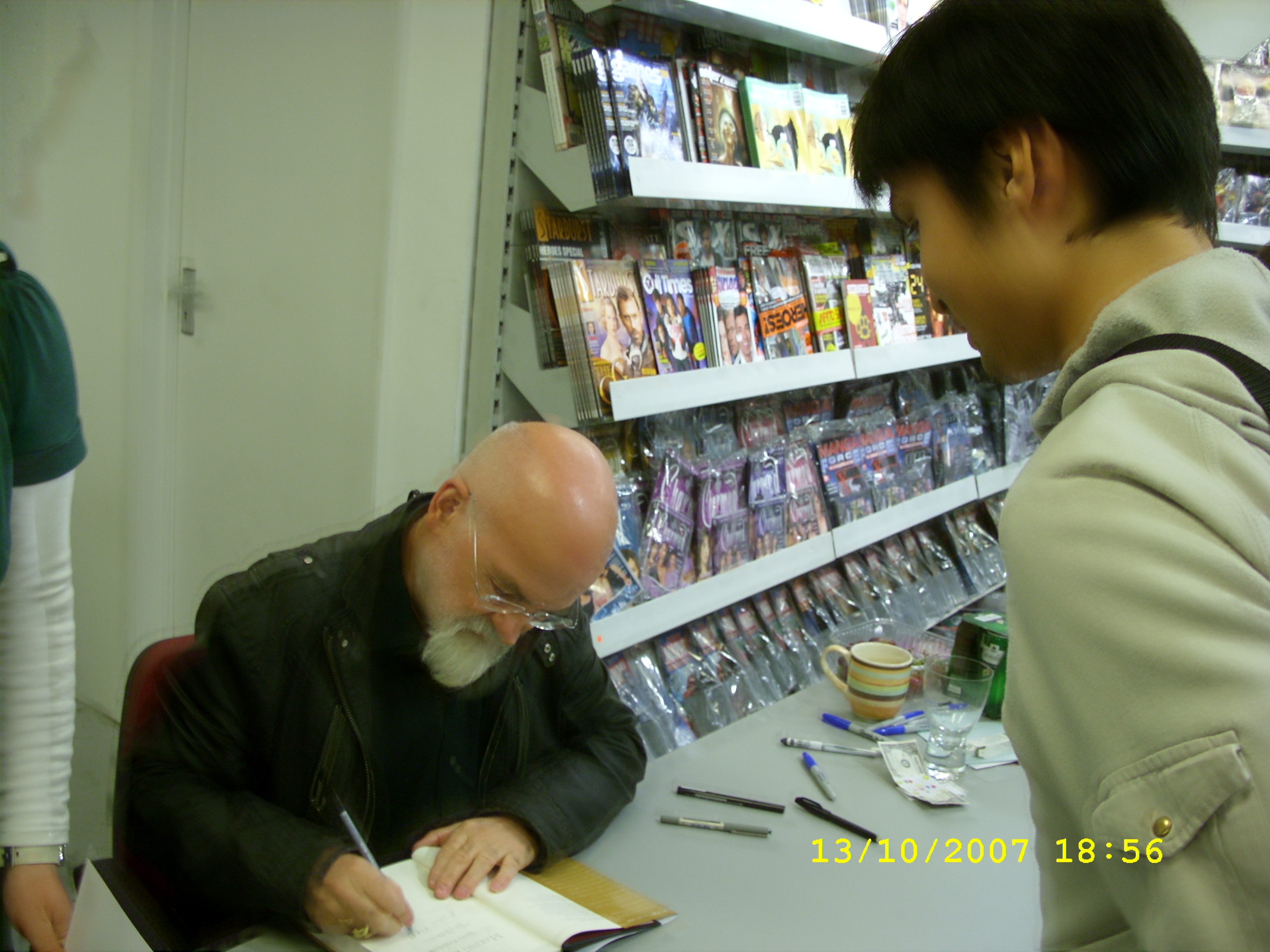 This, from all accounts, is not unusual of Pratchett, who seemed to be so appreciative of his fans. He would always come to conventions, stay for hours and always be happy to talk to people. What a class act. At the risk of sounding like an old lady, you don't seem to get much of that nowadays with modern celebrities.
This appreciation was mirrored in the way fans responded to his death. Within hours there were countless tributes to him across the internet. Quote after pithy Pratchett quote were put on Facebook, Tumblr, Buzzfeed, as people re-disovered his work, and pictures of him in his iconic hat were everywhere. Even David Cameron commented on him firing the imagination of millions.
So what can I add to this wave of tributes? Me, a self-professed anti-fan? Merely this: he did something with his life that he enjoyed. He did it well. He did it well enough to make an impression on the world in a positive way. But he was always humble and self-deprecating. We should all be so lucky to say the same of ourselves. Whether you liked his work or not, we could all stand to be a bit more like him.